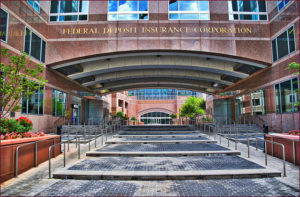 Photo courtesy of Ron Cogswell on Flickr.
De Novo Banks Started a Come Back in 2017-2018
Only 2 De Novos opened between 2011 and 2016.  In early 2017, 5 De Novos opened.  In May 2017, 2 more De Novos opened.  North Carolina alone has 5 groups planning new banks.  Other pending applications w/ the FDIC come from banks in Nevada, Michigan, Florida, Massachusetts, New York and Tennessee.
Investors generally see the banks as a stable investment when compared to investing in tech startups.  Primary drivers include lower corporate tax rates, bank consolidation, and an improved economy.  De Novos benefit from better technology and not having to deal with legacy systems.
American Banker recently reported on the class of 2018.  A couple banks have already opened (Beacon Community Bank in Charleston, SC, and Endeavor Bank in San Diego, CA).  Others notable de novo banks raising money include Coastal Community Bank in Hollywood, FL,  Sterling Bank in Las Vegas, NV, Grasshopper Bank in New York City, NY, Marathon International Bank in Washington, DC, Studio Bank in Nashville, TN, and CommerceOne Bank in Birmingham, AL.